Revws - Product Reviews
free product reviews module for prestashop and thirtybees platforms
Description
This free module will let your customers easily review your products.
Product reviews are the best way to build trust and increase conversion rate by showcasing your happy customers. Let your customers do the talking!
Integrated rich snippets support will highlight your store on Google's search engine result page, which will bring in more customers.
During development of this module we have closely cooperated with real-world merchants to ensure that it covers most use cases.
Free Version
Free version of this module is very powerful. It will let you handle your product reviews with ease.
both customer and guest reviews are supported - you can choose who can leave review on your site. If you wish, even guest visitors can review
ability to moderate reviews will help you be in charge
email notifications - you will be informed about new reviews or when review has been reported as abusive
you can reply to reviews
you can ask your customers to review different aspects of your products to learn more detailed informations. Of course, some review criteria can apply to specific categories or products only - there's no reason to ask your customers how they like the taste of their new iPad.
theming options - you don't have to use standard star symbol anymore, why not use, for example, heart?
google structured data / rich snippets support will highlight your product pages in google search results and increase click rate
customers can edit or delete their reviews, which build even more trust in your store
voting and report abuse buttons will help you detect fake reviews or spam
comprehensive settings - you can really tweak almost anything
it's strikingly beautiful
and much more
Premium Version
Premium version is build on top of free version, so you will get all its functionality. But it also adds additional features. Most important are these:
store reviews - your customers can create reviews not only for products, but also for your store itself. By displaying them on your homepage you will immediately establish trust.
premium version will help you collect more reviews by automatically sending review request to customers who purchased products recently. Your customers can review the product directly from the email.
Screenshots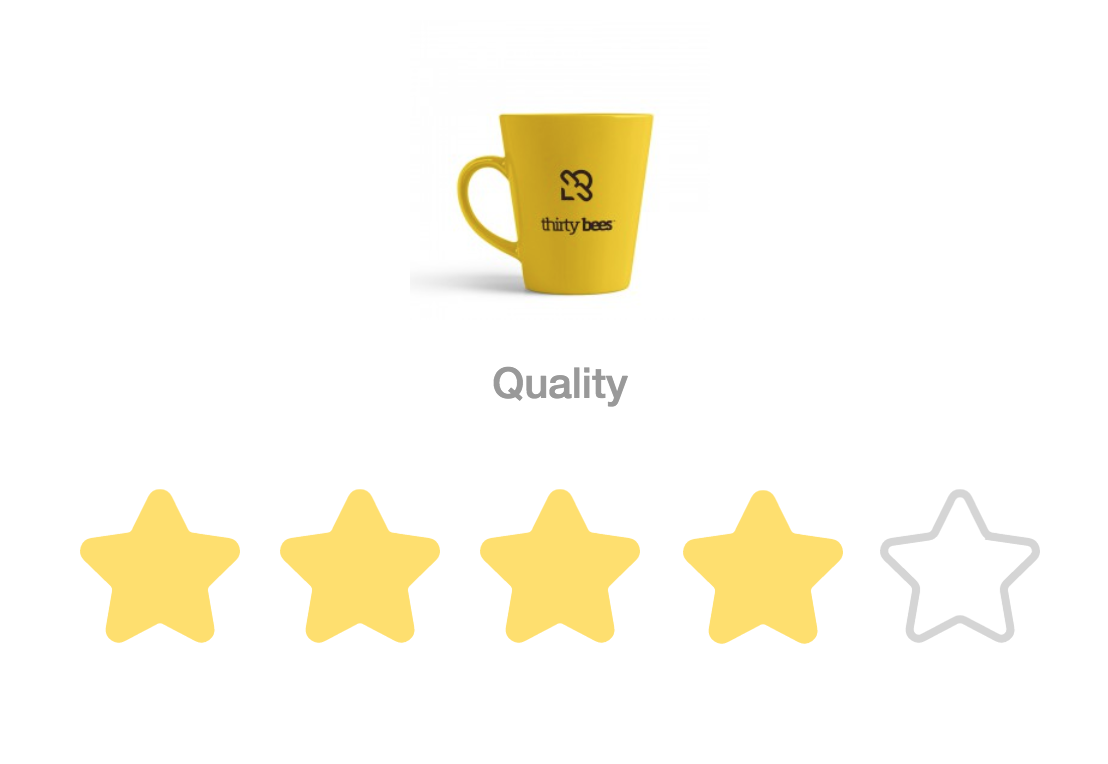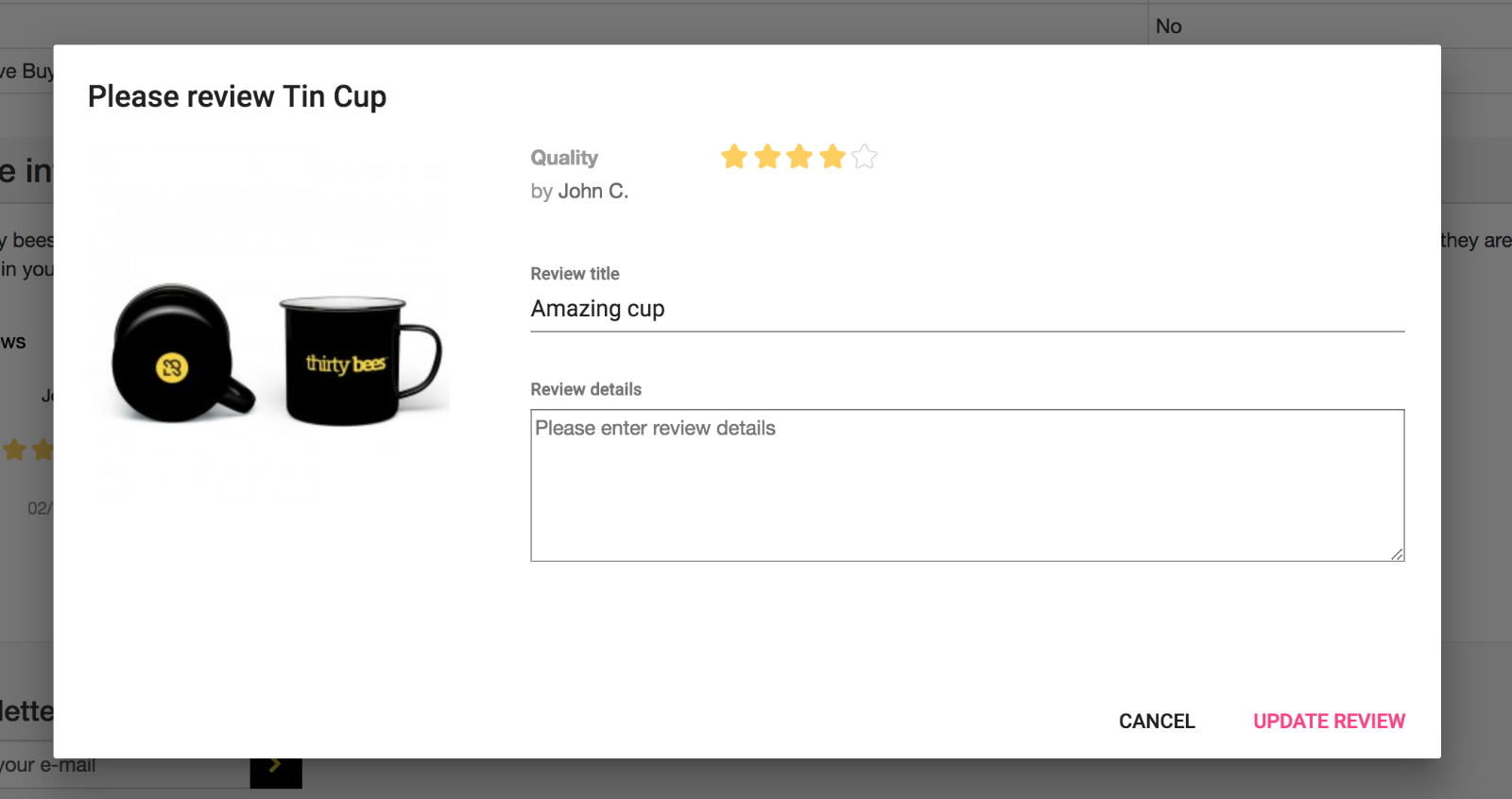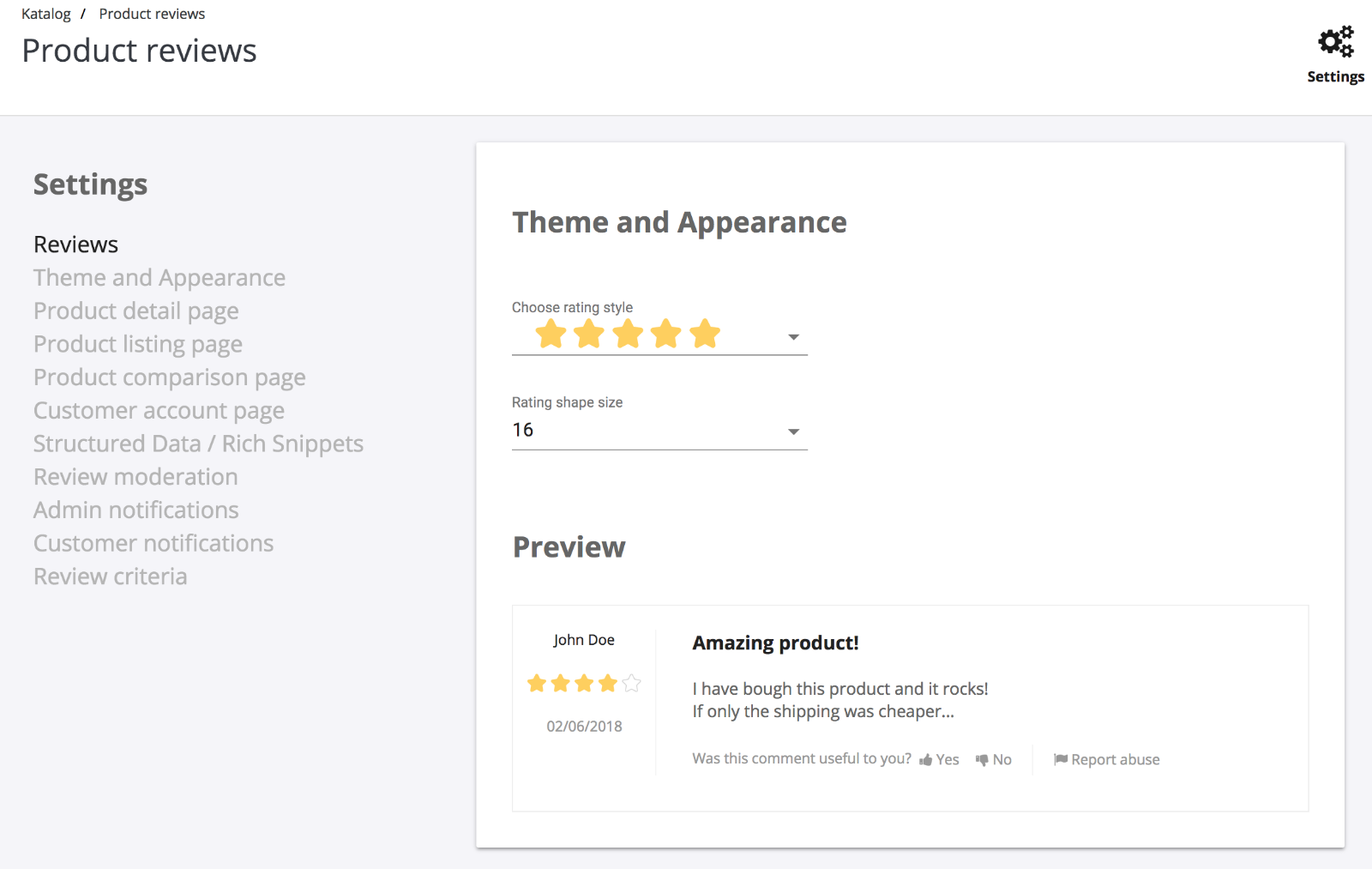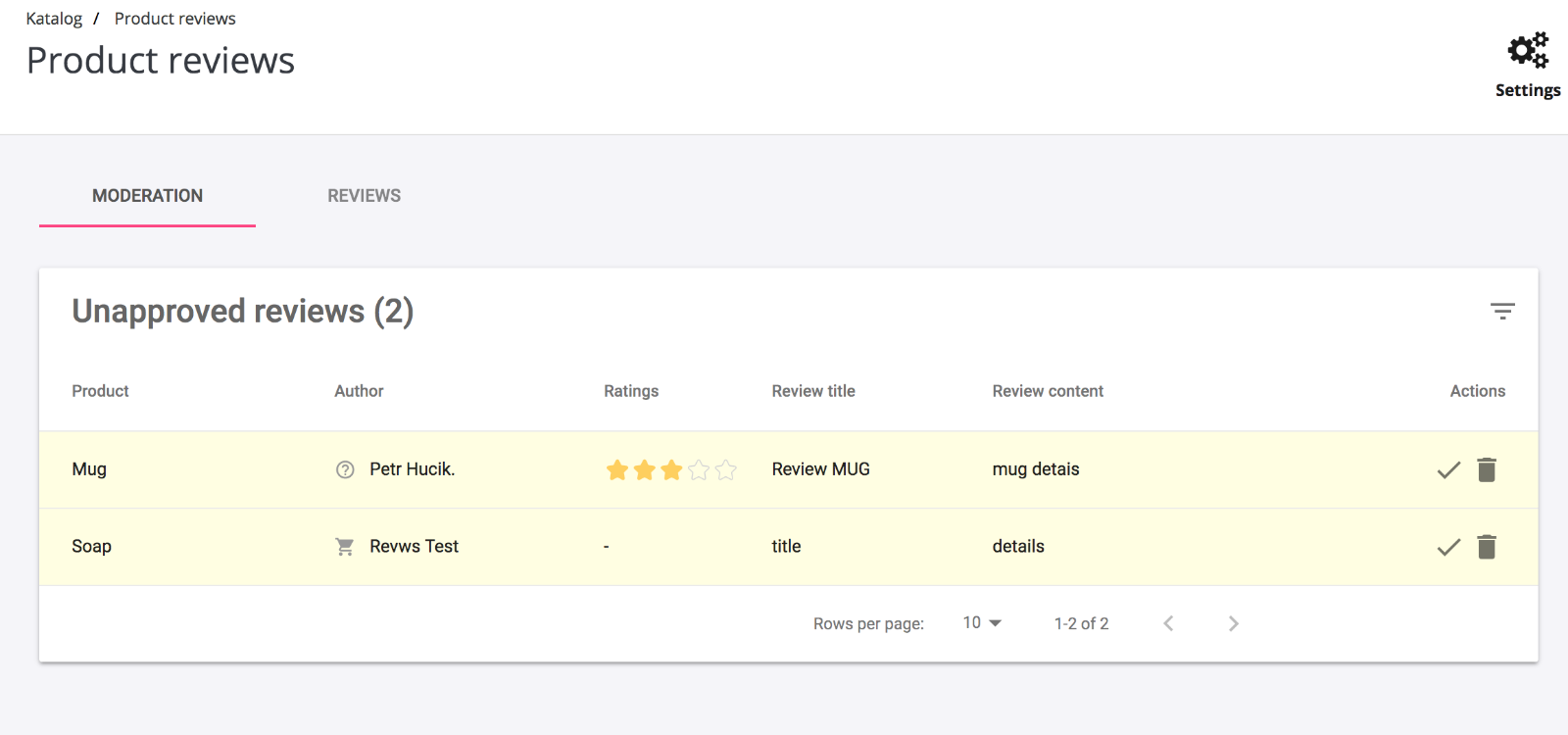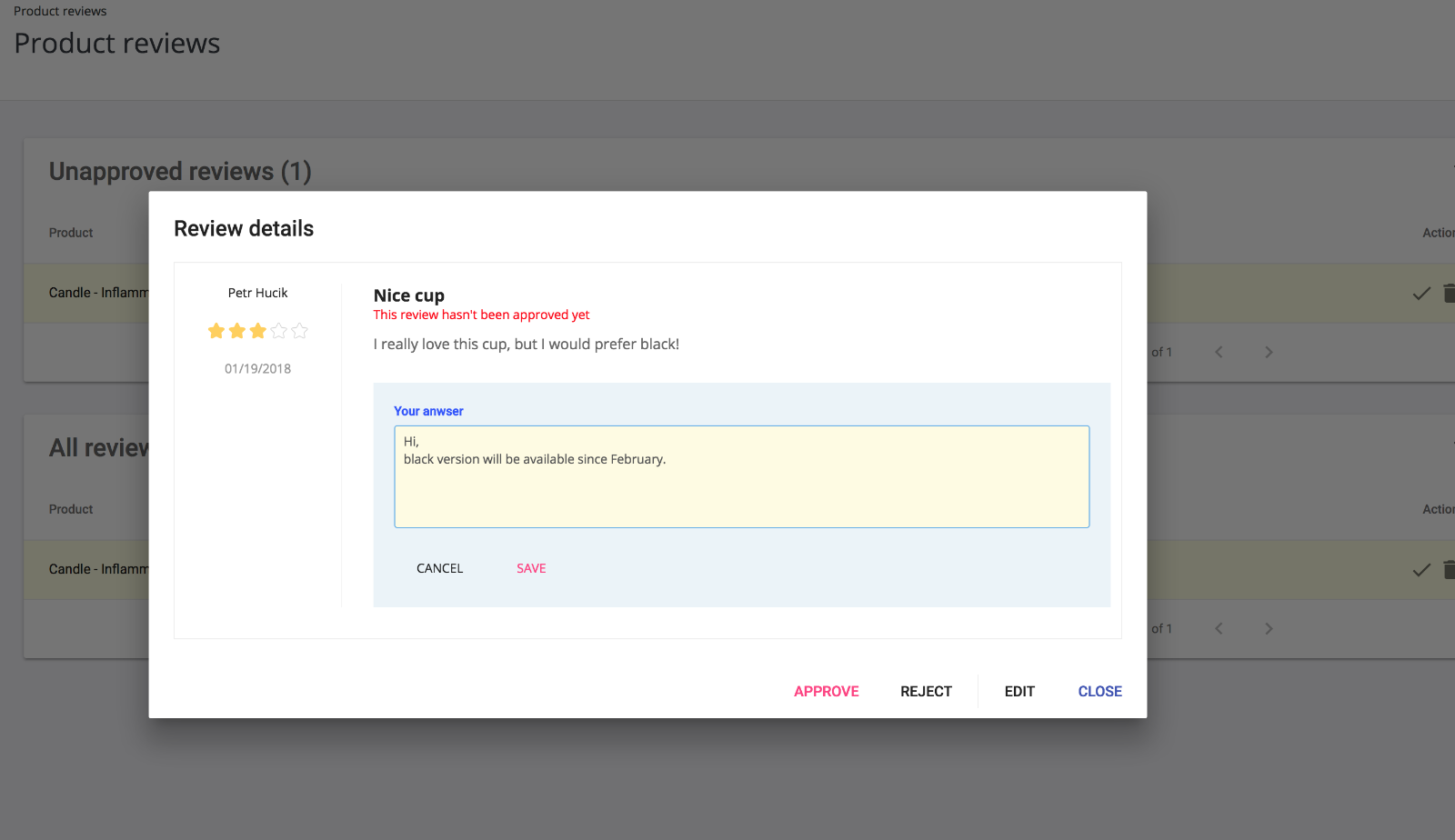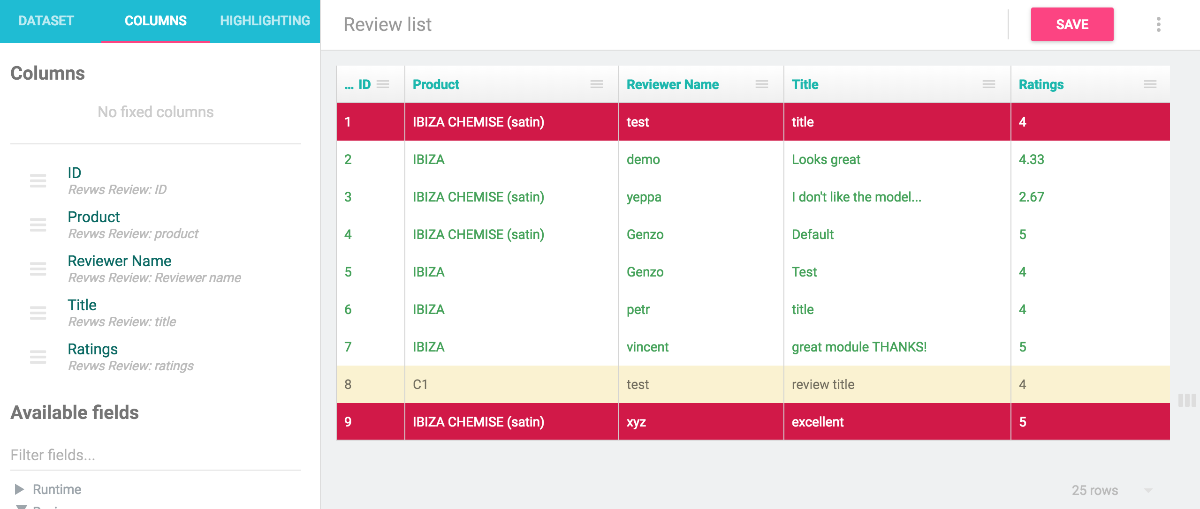 Accessing data
This free module is integrated with DataKick module - your review data will be available in lists, xml exports, you can use inline editing and mass updates functionality. You can even import your reviews. Minimal required version of datakick module is 2.1.0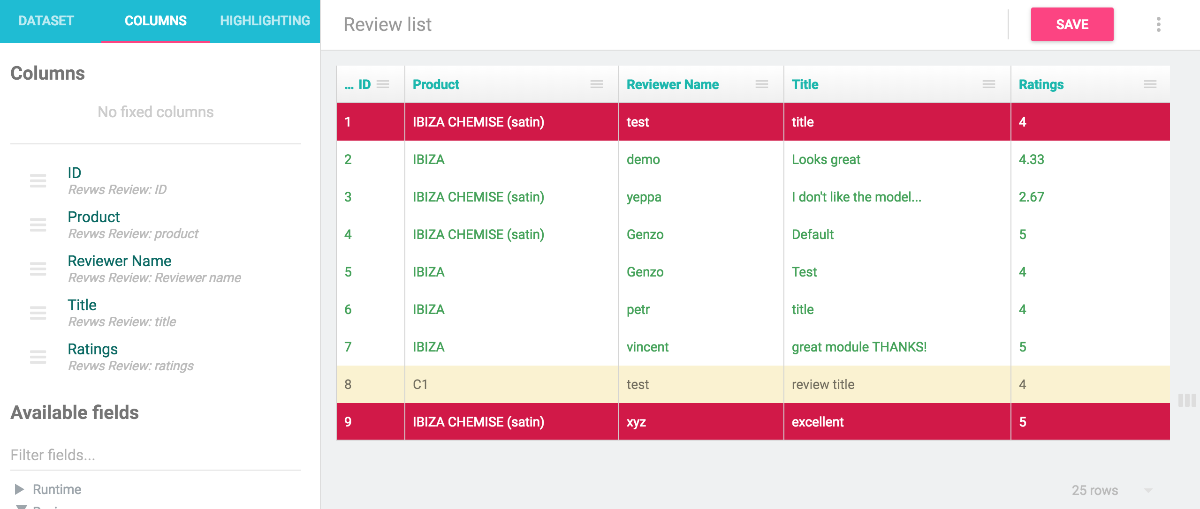 Compatiblity
Module was developed for thirtybees platform
Module works flawlessly on prestashop versions 1.6 and 1.7

Demo
You can test premium version of revws module on my demo account. In back-office you will find it under Catalog > Product reviews.
Choose your plan
You can choose between free and premium versions.
Free version
Review publishing
Moderation functionality
Support multiple review criteria
Import and export reviews
Themes & customization
Store reviews
Send review requests by email
Subscription consents (GDPR)
Tracking sent emails
CRON support
Unlimited support
Download
Premium version
Review publishing
Moderation functionality
Support multiple review criteria
Import and export reviews
Themes & customization
Store reviews
Send review requests by email
Subscription consents (GDPR)
Tracking sent emails
CRON support
Unlimited support
Purchase