Lists and CSV export
major version 1.2.0, relase date 2017-02-17
We are excited to announce release of new major version of this module.
In this release we have added support for Lists and CSV export. From now on, you can use DataKick to create beautiful tabular views of your data. You can use excel-like formulas to format columns, filter rows, or to create advanced highlighting rules.
DataKick comes with very intuitive and easy to use List Builder. Because of its build-in preview functionality you see exactly what data you work with. You need absolutely no coding experience to create a new list. Check this youtube video to see how easy it is to create one.
Of course, you don't have to create lists from scratch. Simply install some predefined template from the store and modify it to your needs.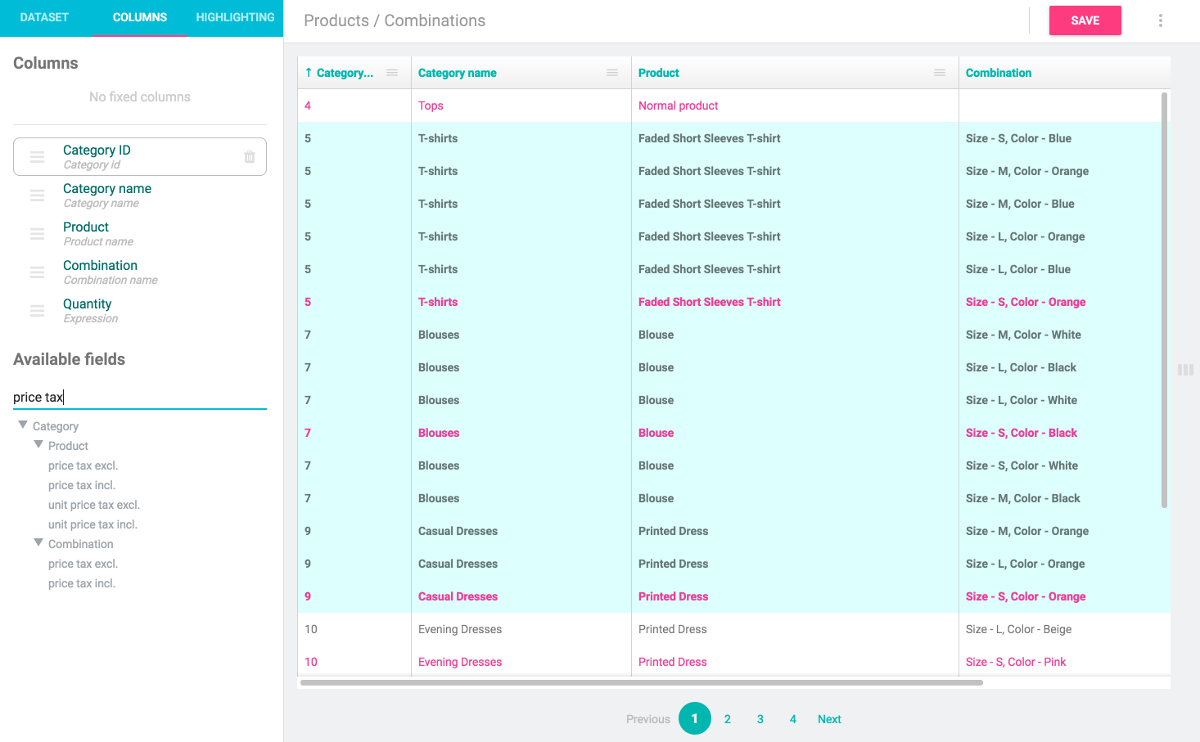 You can work with lists very easily directly from your back office. But you can get your data out as well. Simply deploy list to endpoint, or create a scheduled task, and you will get the data in CSV format. Ideal for processing in excel.
This release contains few more minor features. Fo example, you will find new dashboard with history of executions - you can easily check when was the last time your scheduled tasks run or see when someone downloads your data via endpoint.
If you encounter any problem or have a suggestion how to make this product better, feel free to contact us at info@getdatakick.com. We are always happy to talk with you guys.
Enjoy!