Inline editing and Custom fields
major version 1.3.0, relase date 2017-04-26
This release brings you two big new features that makes DataKick module much more powerful and flexible.
Inline editing
You can now use DataKick to change data directly from your lists. If you need to quickly adjust your product quantities, description or price, this functionality is ideal for you. Read more about this feature here.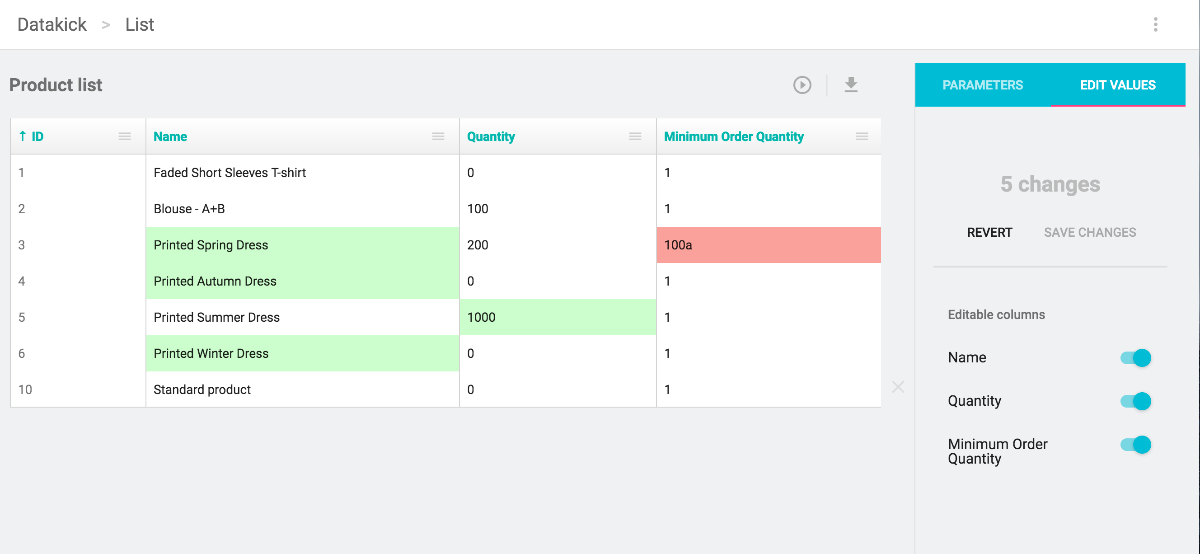 Custom fields
You can also create new custom fields on standard records, such as products or customers. These fields are great for tracking additional informations. You can, of course, use them in your lists and xml templates.