Template store
prepared solutions you can readily use
It is very easy to create your own lists or xml templates from scratch. But it can be time consuming. For your convenience, we have prepared a number of prepared solutions you can simply install to your store. For free.
In this store you will find xml template to export your catalog to Google Merchant Center, list to export your products into CSV format compatible with PrestaShop CSV import functionality, or even scheduled task to backup your database or regular basis. And there is more.
It is completely free to install these prepared packages into your store.
Installing packages
To open template store, please click on Store in main menu (upper-right corner). A store page will be displayed. This page shows all packages available for your platform and module version. You can further filter these packages by content type (XML Templates or Lists), or use search functionality to find the package you need.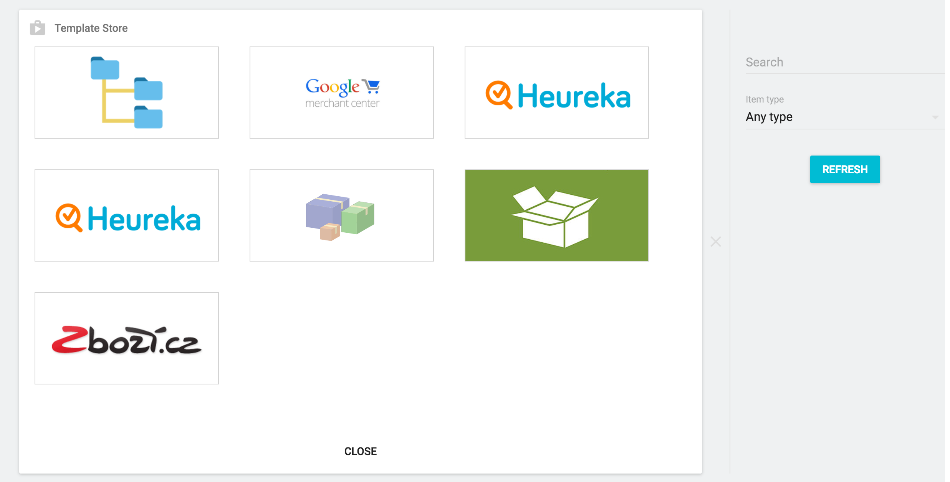 When you click on a package, a brief description will be shown. If you wish to install this package to your account, simply hit Install button.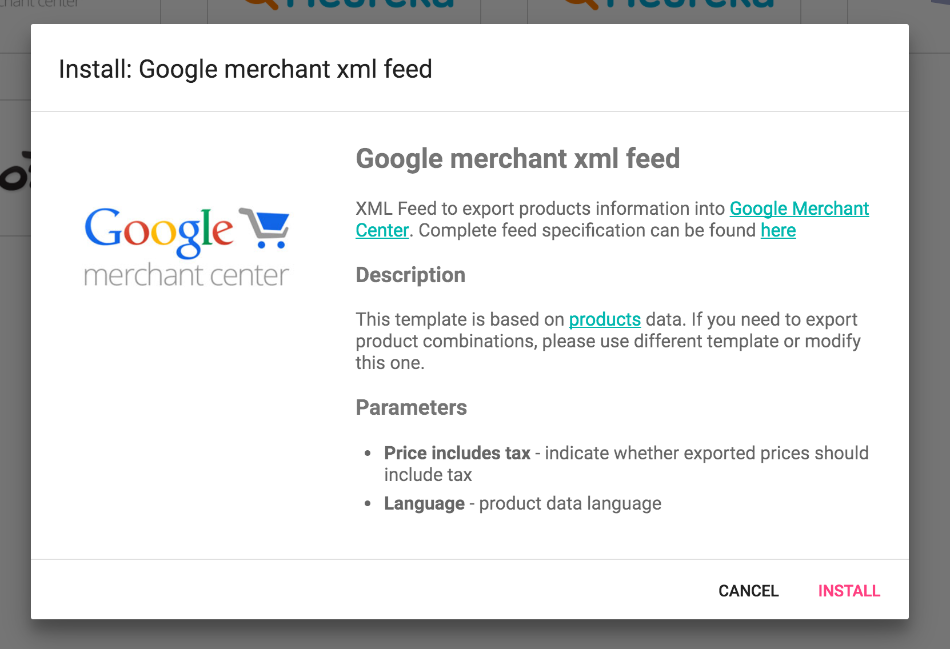 Packages availability
The items in template store are not part of the datakick module. These items are stored on a dedicated cloud server. This means that newly published packages will be immediately available to you without the need to update your module .
Please note that some packages may have minimal requirements on module version, or version of your PrestaShop. If your environment does not meets these requirements these packages will be hidden. To have access to all packages please update your datakick module regularly.
What package do you need?
If you need some common solution that is not present in store yet, please let us know. We will gladly prepare the package for you and upload it to the store.
Existing packages
List of all existing packages.